Chemistry is essential for meeting our basic needs of food, clothing, shelter, health, energy, and clean air, water, and soil. Chemical technologies enrich our quality of life in numerous ways by providing new solutions to problems in health, materials, and energy usage.
EEI Chemistry is open to all students from grades 8 through 12. There is NO COST for signing up and attending this class.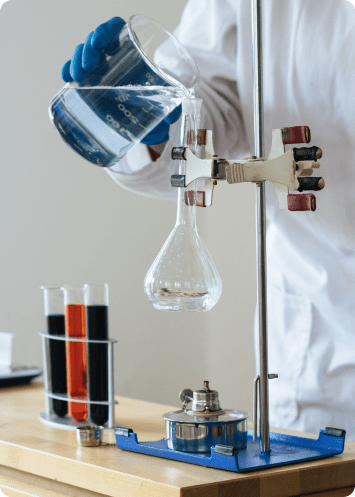 Learn
Problem Solving

We offer multiple entrance essay writing sessions


Build
Social Skills

We offer multiple free chemistry assistance sessions


Learn
STEM

We offer multiple free college guidance sessions to prepare for college admission
We cover the important SAT Math, Reading, and Writing topics in our Fall workshop.
Sign Up To Our Mailing List
Do not want to miss any updates from EEI? Sign up to our mailing to always keep up to date about coming workshops, programs, and other events.
Got any questions about EEI? Feel free to contact us and we will reply to you as soon as we can